CALCUTTA, ONCE MORE By Melvyn Brown
Once tasted you can never hope to forget the 'Bakakhani', 'Apasura' and the 'Bandel Cheese'. One man still comes down Elliott Road carrying on his father's 'bakakhani' business with not much success, for Anglo-Indians have moved on, and the 'outsiders' (if you know what I mean) think, it's not their cup of tea.
'MoMo's are still around from China-town. The fast-food joints are no match for the 'real thing' the way Chinese folk make them. I visited a lady the other day, she was the same happy woman of days past, cooking the rare delicious Anglo- Burma dish 'Pantha-kowsway'. The woman, bless her energy and grace, is not a day older than 85.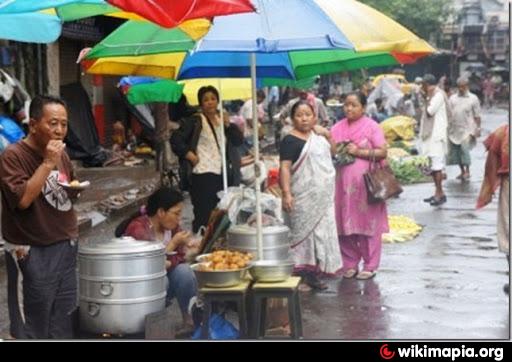 Do you live to eat, or do you eat to live ? The friend I have, elderly, chubby and all white-hair on top, says, "I live to do both". She should know better – the lady is hitting 91. In Calcutta, the age factor is rising, and hardly any one dies of natural causes at 45-50. Doctors are in a state of panic. The young ones make up for medicare attention, and are often admitted to clinics and hospitals for the slightest complain, after all, most products are adulterated…One doctor said in a Hindi serial, Roshni, the hospitals need to be taken care of.
Be careful, not too many 'bakakhanis'.
Photos Courtesy: Trekearth.com