TODAY IS SPECIAL IN CALCUTTA
Calcutta's track record as a city safe for women (is no more), as a cheap fast-food city (forget it), it's a city riddled with illegal pavement hawkers, brandishing permits from those who matter. Calcutta, being in the eye-of-the-storm forgot a small footnote- birthday wish in remembrance of her founder. All said and sealed let's drool over the breadcrumbs left for the day, Saturday 29th August 2015.
The above might have been an overdose of shaken 'n stirred, at the same time very necessary for a whitewash for today's events.
For Bengalis, especially, today is a potent and auspicious day, it's Rakhi (when a sister ties a colorful cord to her brother's wrist). And the boy-friends stay miles away from the girls not wanting to become a 'bond-brother' yoke. It was the famous Rabindra Nath Tagore who made Rakhi an annual event from his Shantiniketan hub.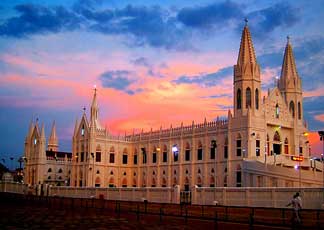 Today, for Catholics is the flag hoisting ceremony followed by Holy Mass for the start of the Novena to Our Lady of Good Health, Vellankanni, which begins tomorrow 3oth August till 7th September. On the 8th September will be the Feast Day. The Novena is observed in all parish churches and at Saint Anthony's Shrine ( which is also known as St. Joseph's Chapel).
- By Melvyn Brown@Calcutta. 2015