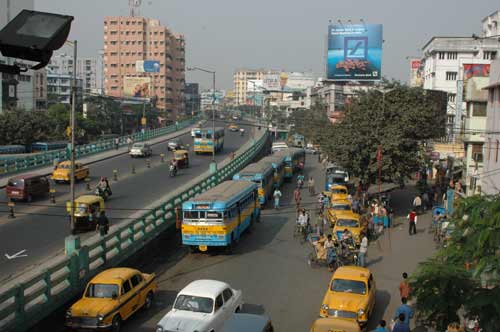 People in India this summer have an excruciating experience with a heatwave sweeping across the nation, almost like a filmstrip taken out of a science-fiction movie. The mercury is on the tip of 40.C and rising.
On Saturday (23 May) it was 47.C in Jaipur, Bhopal 45.C, Delhi 44.5C and Lucknow 44.4C. Calcutta was 39.3 C. Now, all that is truly a scorcher. In Calcutta it is predicted to last for the next four days. Today (Sunday) headlines state 335 dead across India.
In Calcutta taxi drivers have suffered heat-related deaths, and the taxi Association have stopped them plying from 11 a.m. to 4 p.m.
In my city of Calcutta the cases of heat stroke and heat exhaustion are constantly coming up. A few dare to visit café's to chill off and others splash around in water amusement parks with no relief from the heatwave.